Solax UK Hybrid Solar Inverter
The SolaxUK solar battery storage inverter allows households to store electricity generated during peak hours and re-use it again when required.
The solar battery storage inverter automatically feeds any unused electricity into a battery store unit; the electricity is then re-used to power appliances throughout the property when the solar panels stop generating electricity.
The SolaxUK solar battery storage inverter also has a built in emergency power supply function meaning that if the main electrical grid goes down, the electricity stored in the battery will automatically take control and supply electricity to the households electrical appliances.
The video below demonstrates exactly how a solar battery storage inverter works: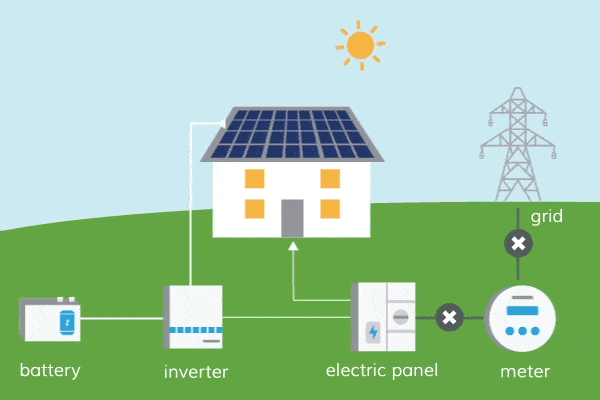 Our Installation teams work throughout Aberdeen, Angus, Dundee, Fife and Perth.
All Installations Include: Manufacturer Warranty on Parts and Labour